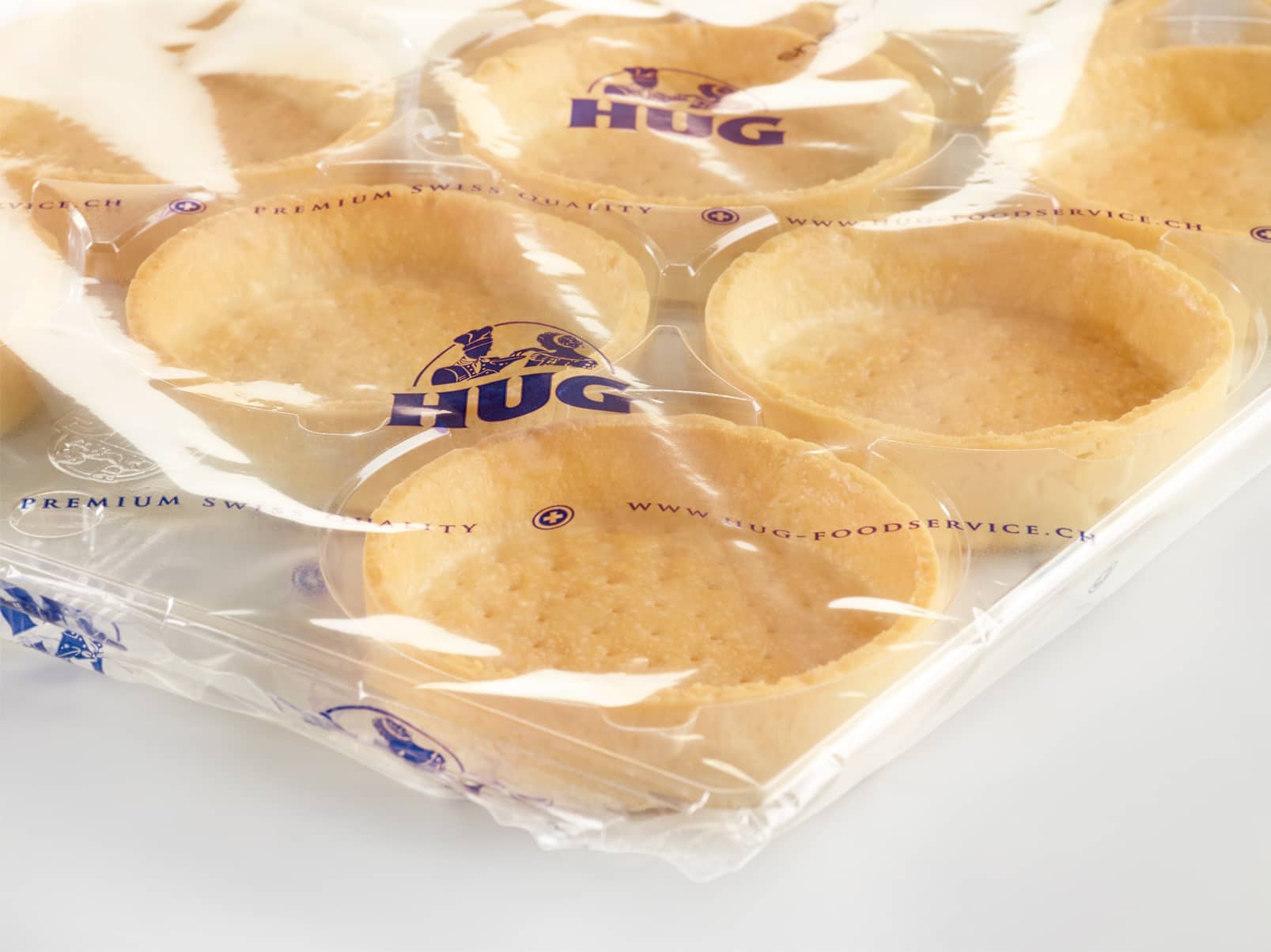 Reasons for using packaging
Does it really need to be packaged? A question our customers, quite rightly, often ask. There are arguments in favour of using packaging. For example, to provide better protection for the product and promote a longer shelf life. Smart packaging can help products last longer and maintain the same quality. In addition, packaging can ensure high standards of hygiene are maintained from production right through to end use.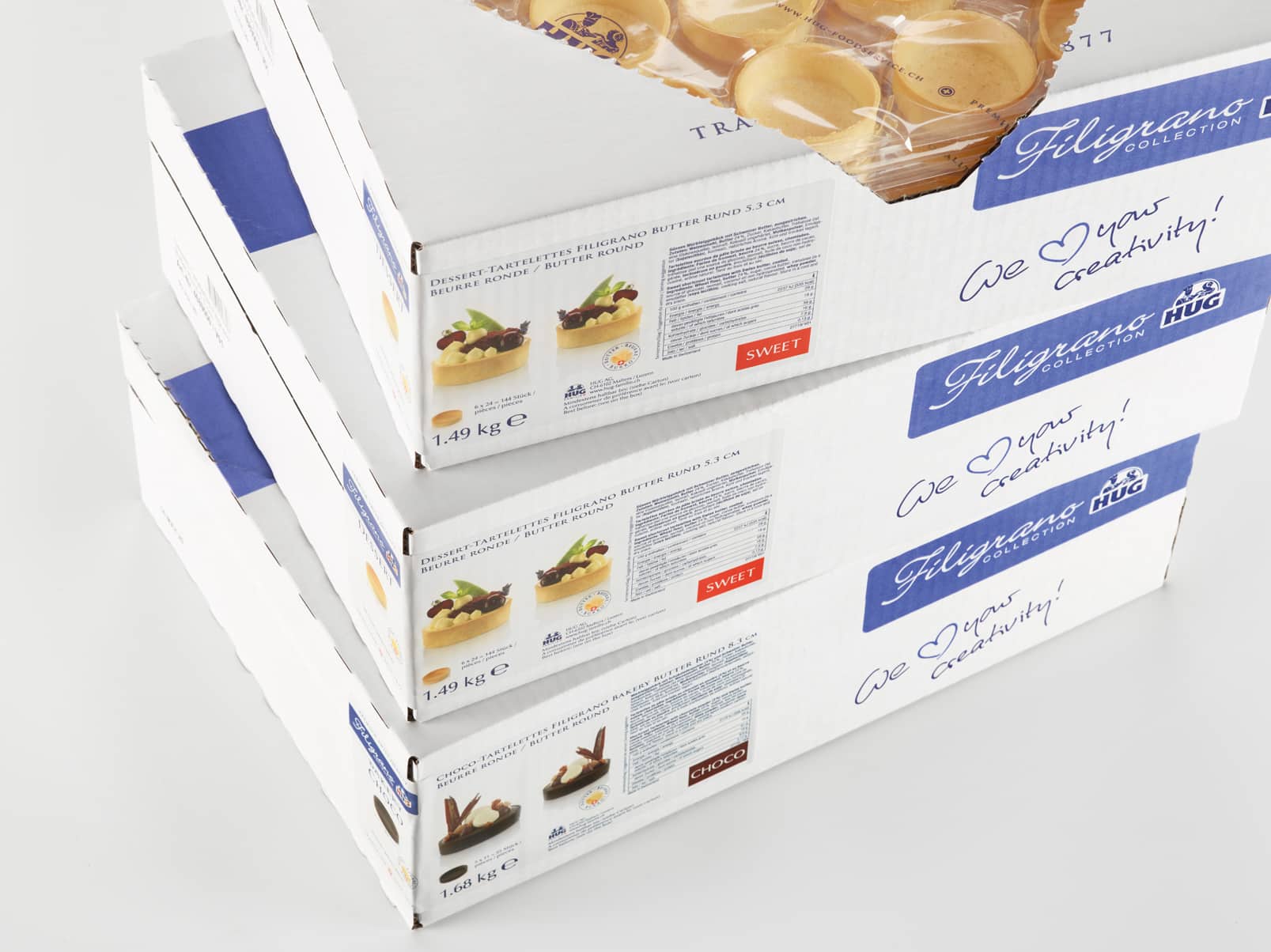 How sustainable is the packaging?
The sustainable elements of our packaging are as follows:
Film: the monofilm used for our tartelettes has a mineral-oil barrier, which means we don't have to use a laminated film.
Blister packs: our blister packs are made from up to 80% recyclable PET.
Cardboard: depending on the grade of corrugated board and box type, our boxes contain a high proportion of recyclable material.